News about Paul
Television
Paul and Marvin on television show, Chronicle
• Thurs., March 12, 2015
Paul's book was one of the featured works of local authors shown on Chronicle. Click on the link to see Paul and Marvin interviewed in this wonderful segment: WCVB-TV Chronicle.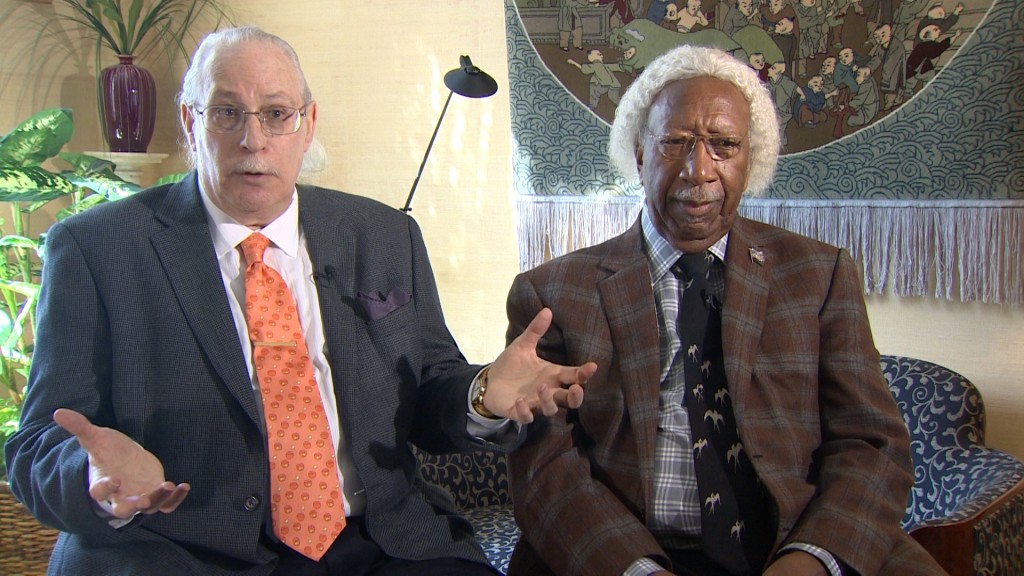 Radio & PodCast
Paul's guest appearance on MoneyLifeShow.com
Listen in as Paul talks about his new book on Chuck Jaffe's MoneyLifeShow.com, December 1, 2014.
Local Press Coverage
Wicked Local: Cambridge's Marvin Gilmore still fighting the good fight at age 90
Bay State Banner: Marvin Gilmore celebrates 90th birthday with 200 friends, family members, supporters
Improper Bostonian: Ahead of the Curve
Paul's news & analysis in Investor's Business Daily
You Need This Much Retirement Savings At Your Age And Income
Here's How Much $20 A Week In Retirement Savings Can Mushroom Into
Small Increase In 401(k) Contribution Yields Big Nest Egg Benefits
When To Use A Roth 401(k) Account
(The views on this site are those of Paul Katzeff and do not necessarily represent the views of IBD.)